Dr. D. Kennon Curtis Jr. D.M.D.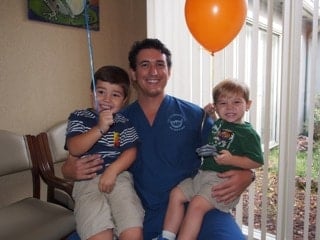 Dr. Curtis graduated from the University of Mississippi before advancing to the University of Mississippi Medical Center School of Dentistry, where he earned his D.M.D. degree. He went on to complete a 2 year pediatric residency at the Batson Children's Hospital. After completion of this program, Dr. Curtis fulfilled the additional requirements to be recognized as a board certified pediatric dentist.
In practice since 2013, Dr. Curtis practiced in Desoto County, MS before making the decision to move his family to Madison, Alabama, which they embraced as their home. Dr. Curtis stays abreast of the latest advances in pediatric dentistry with active membership in the Mississippi Dental Association, Mississippi Academy of Pediatric Dentistry, Alabama Dental Association, American Dental Association, American Board of Pediatric Dentistry College of Diplomates, and the American Academy of Pediatric Dentistry.
When not in the office, Dr. Curtis is passionate about advocating for children's health care, and enjoys participating in lobby day as well as mission projects here and abroad. Dr. Curtis also enjoys spending time with his family on beautiful Lewis Smith lake, hunting, fishing, skiing/snowboarding, and cooking.